In Padstow, you're within easy reach of some of Cornwall's best beaches. It's perfectly possible to walk to at least half a dozen excellent seaside destinations in under an hour. Anything that avoids those Cornish roads has to be a good thing! Here are six of our favourites.
Harlyn Bay 
This is a fantastic all-round beach that's popular with both families and surfers. North facing, you're sheltered from the biggest swells and the gustiest winds, making it a great option for novice surfers and paddle boarders. There's even a surf school and rental shops to get you started. Children will also love exploring the rock pools and playing in the sand dunes. Facilities include toilets, a shop and a lifeguard from May to September.
There are numerous paths and walking routes to Harlyn Bay, which will take you about 1 hour on foot, or 8 minutes by car.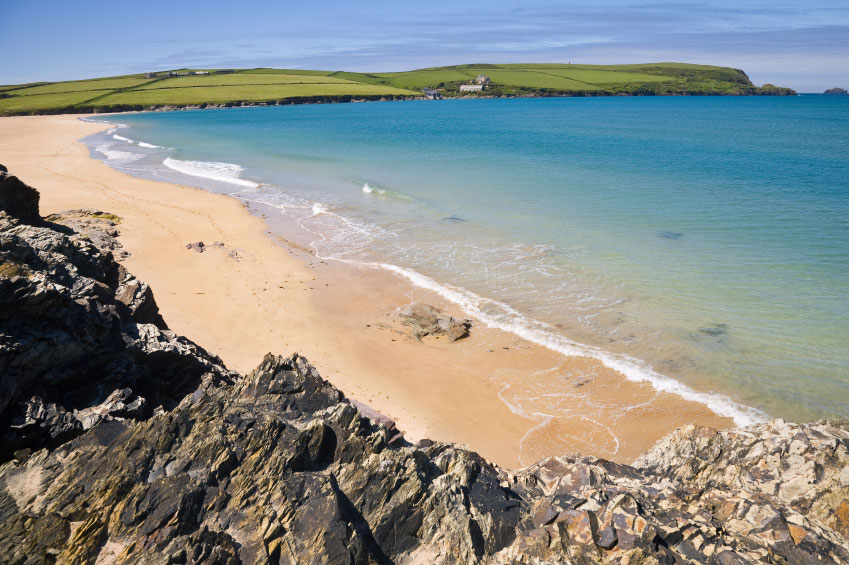 Harbour Cove 
You'll find the pretty yellow sands of Harbour Cove surprisingly quiet and unspoiled. Facing the mouth of the Camel estuary, the beach is sheltered from the wind by Stepper Point. Come at low tide and the beach opens up, allowing visitors to walk over the sands to Hawkers Cove and the historic fortifications of Gun Point.
Just 35 minutes on foot on the South West Coast Path.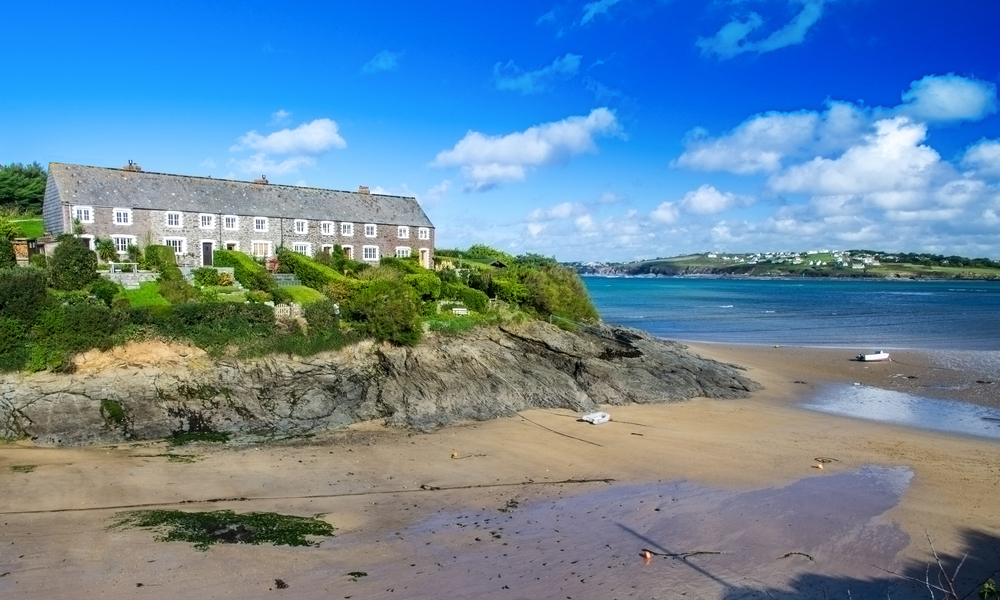 Hawkers Cove 
A beautiful spot by the mouth of the River Camel, Hawkers Cove is a hidden gem that rarely gets overcrowded – thanks to the lack of parking. Walkers alone can enjoy this beautiful spot where rocks rise up, creating a sheltered patch of sand and views of pretty coastguard cottages and an unused lifeboat station.
A 45 minute walk north of Padstow along the South West Coastal path.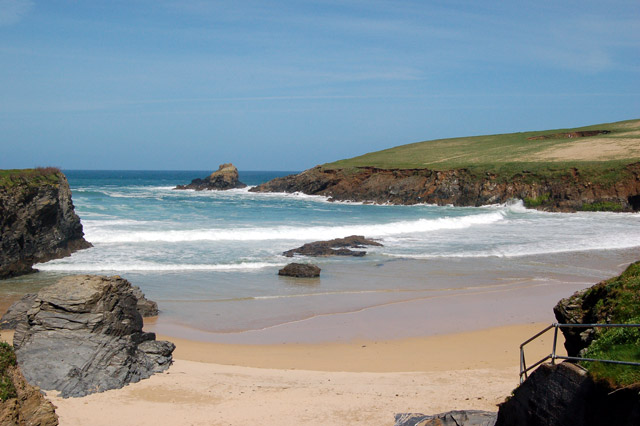 Trevone Bay 
Trevone is a compact sandy inlet that's home to some fantastic rock pools. Continue along the south west coast path and you'll also find the adjoining Rocky Beach in Newtrain Bay, worth a visit for a dip in the large tidal pool. The nearby village of Trevone offers all the usual amenities, while the beach has toilets and a café. There's lifeguard service from May to September, with dogs welcome outside the summer season.
A 45 minutes walk
St George's Cove 
Named after the ancient St George's Well, a holy spring behind the beach surrounded by lush vegetation. This sandy inlet faces the Camel Estuary and you'll find lovely views of Rock beach and Daymer Bay. Plan your visit carefully though, as at high tide the wide open beach shrinks and it can feel a little crowded, particularly during summer. Swimming is not recommended here because of the strong currents and lack of lifeguard cover.
St George's Cove is very close, just a 15 minute walk north of Padstow, along the South West Coast Path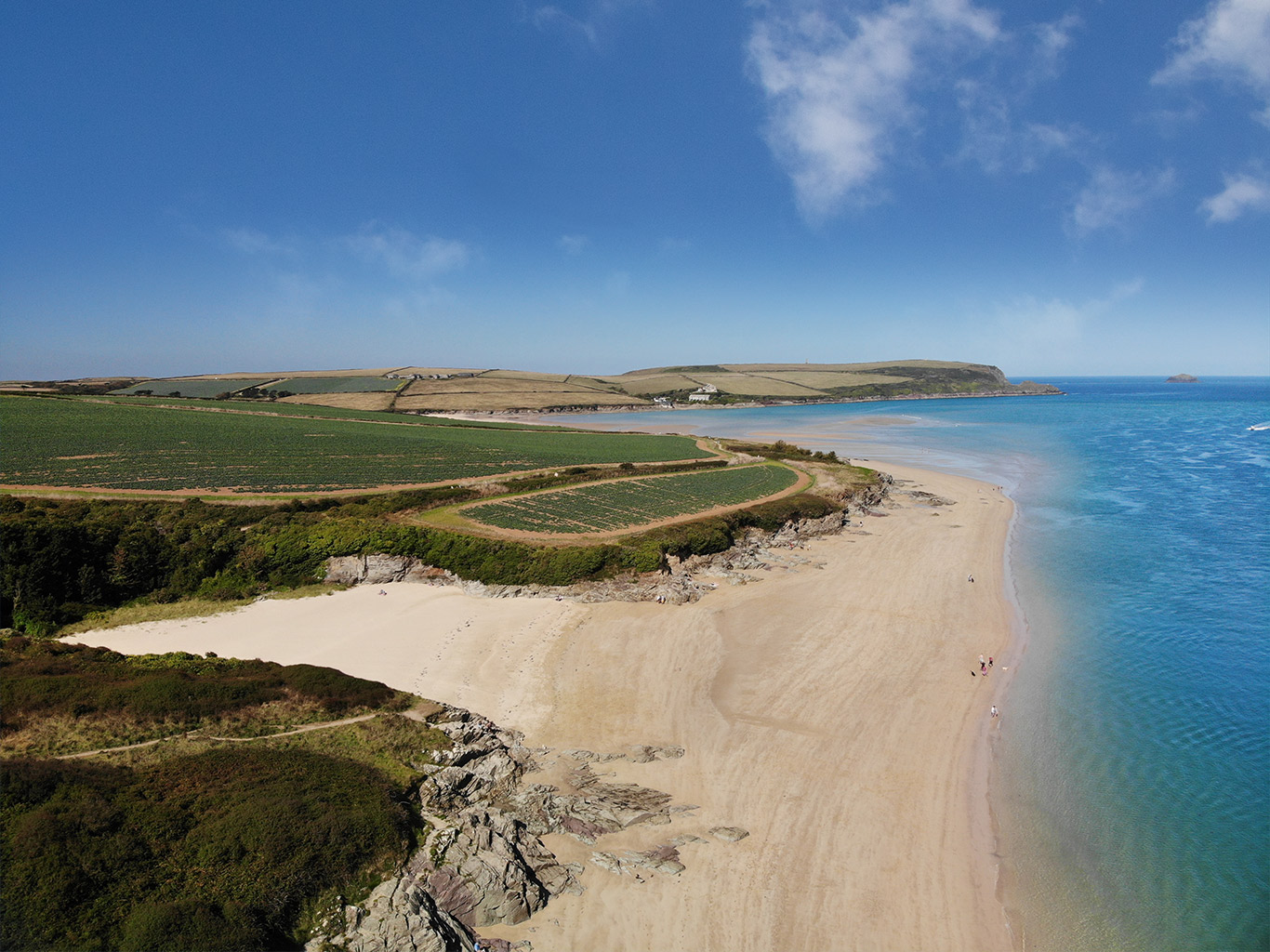 Lower Beach 
Padstow's closest beach, also known as Chidley Pumps, Lower Beach is accessed from a path two minutes walk north of the town. At low tide, you can gain access over the rocks to Chapel Bar but take care not to get cut off as the tide comes in. To get to the beach at high tide, walk to the War Memorial then down the other side until you reach St George's Well at the bottom of the hill.
Lower Beach is just a 20 minute walk from Kilden Mor.