While we'd love to guarantee fine weather for all our guests, even infrequent visitors to Cornwall know that this is wishful thinking. In reality it pays to have a few ideas up your sleeves for those days when rain clouds gather over the coast and there's mizzle on the moors.
You probably already know about the Eden Project, Tate St. Ives and the numerous National Trust properties near Padstow. But there are many more distinctly Cornish days out that might make you glad it rained after all.
Blue Reef Aquarium, Newquay
When the wind and rain keep you out of the water but you're still hankering for a glimpse of ocean life, head to the Towan Promenade by the beach in Newquay. At the heart of this impressive aquarium is a 250,000 litre ocean tank containing a coral reef display, home to Reef Sharks, Loggerhead Turtles and an enormous Southern Stingray.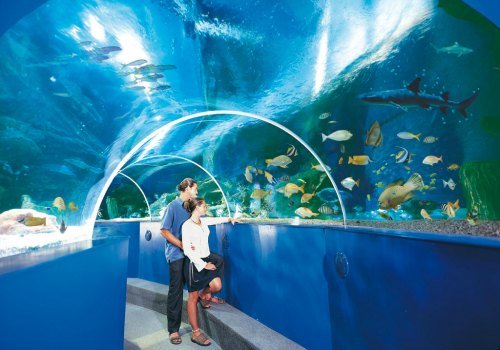 Carnglaze Caverns, Liskegard
On the southern edge of Bodmin Moor, surrounded by six and half acres of ancient oak woodland, are Carnglaze caverns. These former slate quarries are dug 150 metres into the hillside and 60 metres deep. Descend via a flight of 60 steps and you'll be rewarded by the clear, dazzling blue-green waters of an underground lake.
Sensible clothing is a must, including non-slip footwear and perhaps a hat to protect your head from bumps and bats.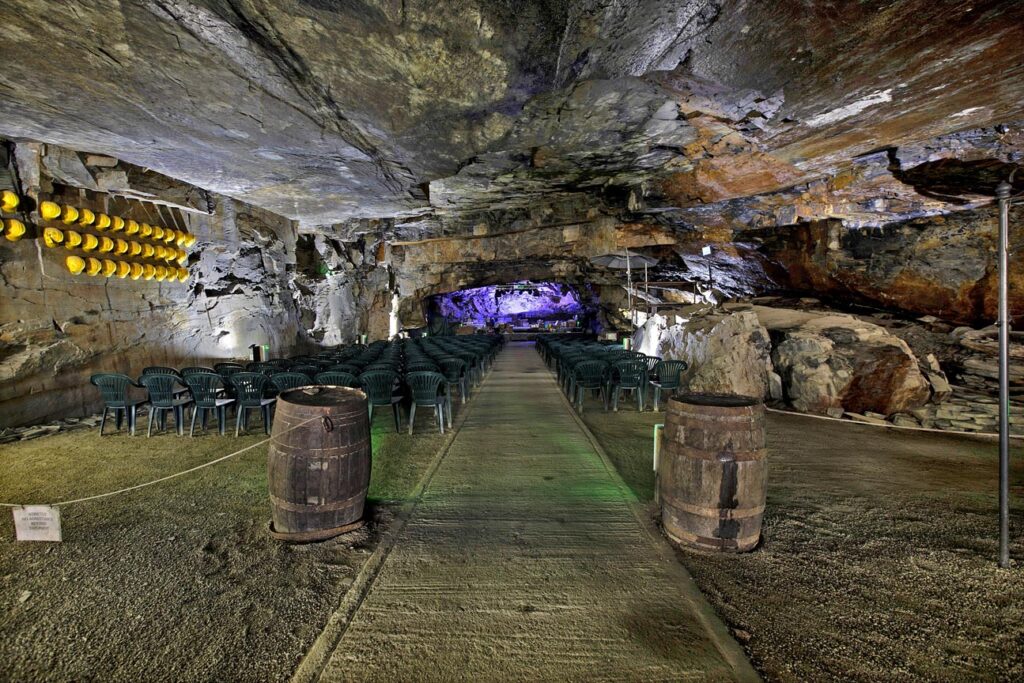 Shipwreck Treasure Museum, Charlestown
There are more underground tunnels to be found below this museum housed in a former warehouse above the historic port of Charlestown. Until the 1960s the tunnels were still used to transport Cornish clay from the warehouse above to waiting ships in the harbour.
The museum itself will fascinate visitors of all ages with its focus on the romantic world of shipwrecks and smugglers. With nearly 8,000 artefacts recovered from over 150 shipwrecks you'll find treasures including a barrel of coins, bars of gold bullion and everyday items such as barnacled tea pots and rusty cutlery.
Museum of Witchcraft and Magic, Boscastle
Cornwall is a county suffused with ancient magic and there isn't room to swing a black cat without hitting a local legend. Boscastle's Museum of Witchcraft and Magic takes this heritage very seriously however, and you won't see too many pointy hats or broomsticks here.
What you will find are over 3,000 fascinating exhibits spread over two floors, making it the world's largest collection of magical history (discounting the Harry Potter studio tour).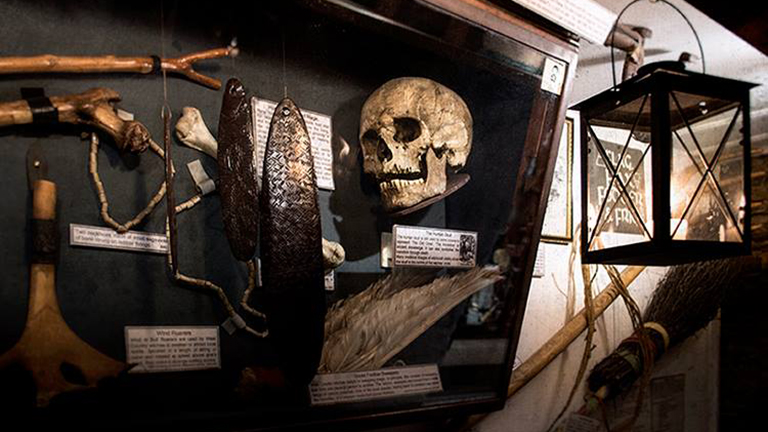 King Arthur's Halls, Tintagel
When the rain is lashing the ruins of the castle, why not inspect this 20th century curiosity in Tintagel town instead? A purpose built Arthurian themed house, the Halls were conjured up with the sole purpose of honouring the mythic king, whose legend you'll see represented in an impressive array of stained glass windows. There is of course a round table to help wannabe knights feel at home.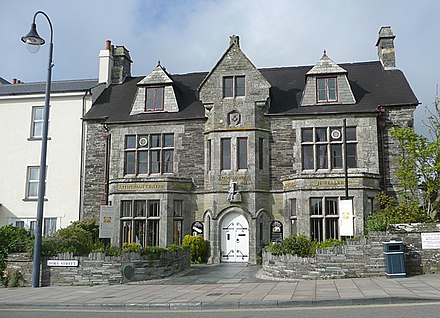 Pirate's Quest, Newquay
Wet weather holidays are a great excuse for trying out some more off-beat experiences. Newquay's Pirate's Quest falls firmly into this category: an immersive theatrical experience which promises to take visitors back in time to the golden age of piracy.
The focus of this fun story telling attraction changes regularly and has currently been reimagined as a pirate themed pop-up golf course!