Guided photography walks
The north coast of Cornwall has been an inspiration for artists, writers, painters and photographers for hundreds of years.
Dramatic, wild and always inspiring, the views in this part of the world can leave you breathless. With any luck your Cornish getaway will be filled with golden sunsets and turquoise seas. And how wonderful to be able to capture some of those precious memories and take them home with you?
Padstow is photographer Kate Whis' hometown, her family have lived in the area for generations. Full of local knowledge and an irrepressible enthusiasm she has been taking photographs for over 20 years and started her popular guided photography walks back in 2018. "Being a local lass, Padstow and the surrounding area runs through my veins," Kate explains, "As we walk I don't just work with you on your composition and camera skills, I also give you a guided history of the places we pass and photograph, giving you a much more in-depth experience of the area."
Capture the beauty of Padstow with photography
Whether you are a keen amateur or a complete beginner, whether you have an expensive camera or just want to use your mobile phone, Kate can help you to really hone your skills, build your confidence and capture that perfect image.
"A camera alone cannot make a great photo. Imagination, creativity, inspiration and a connection with your surroundings are the tools you already have, even if you don't realise. The composition is how you translate this into your photography. Your camera is just a tool, so it doesn't matter if you have a smart phone, a point-and -shoot, or an expensive DSLR – I will help you capture the beauty of Padstow."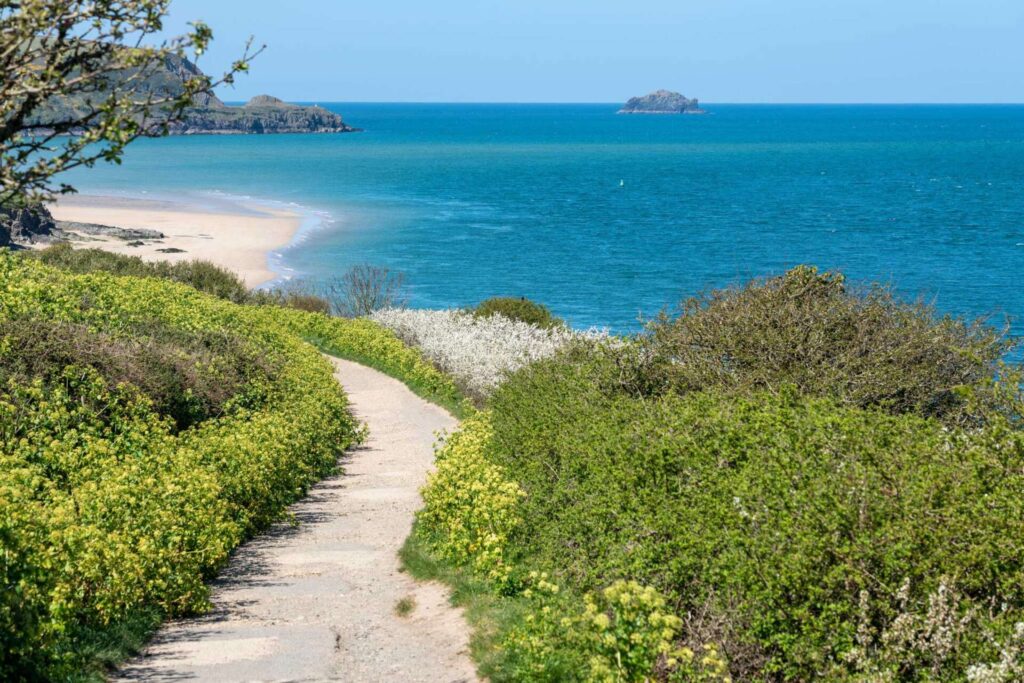 Capturing memories with Kate
Kate provides six different walks which vary in length from three to five miles. There are plenty of stops along the way and she makes sure each walk is tailored to your needs.
"Have you ever looked at a professional photographer's picture and then at the one you have taken of the same location, and wondered why theirs has the edge? Well, 9 times out of 10 it is down to the composition. Are they using leading lines, the rule of thirds, framing, depth of field, balance, contrast – if you'd moved 3 foot to your left or crouched down your whole image could change. These are the techniques I teach on my guided walks, I demystify and simplify composition, helping you see your images and take better pictures.
Guided walks with Padstow photographer Kate Whis
Whichever walk you choose you are certain to find yourself discovering some of Cornwall's most picturesque and photogenic locations – Tregirls, Trevone, Little Petherick, Stepper Point, Rock and Trevose Head. Beaches, cliff tops, hidden coves and towering headlands you'll find that the north coast never disappoints. And with Kate's help your holiday snaps will never look the same again!