Cornwall has so much to offer those that love exploring, away from the well-known, well-worn paths there is a seemingly inexhaustible supply of treasures just waiting to be discovered. If you are willing to don your walking boots, and maybe carry a picnic with you, then the possibilities are endless!
To get you started here is our guide to some of the most beautiful, off the beaten track destinations to explore across Cornwall.
Kilmar Tor
Bodmin Moor boasts some 35 tors but most people only get to see a handful of them. The more isolated Kilmar Tor is one of the most strikingly beautiful, on its heights a fantastical fan-like crown of rocky outcrops towers over miles of open moorland. Like the well-known rock formation, the Cheesewring on Kilmar seemingly gravity-defying stacks of weathered stone teeter above you. This is a wild and wonderful place of staggering ancient beauty.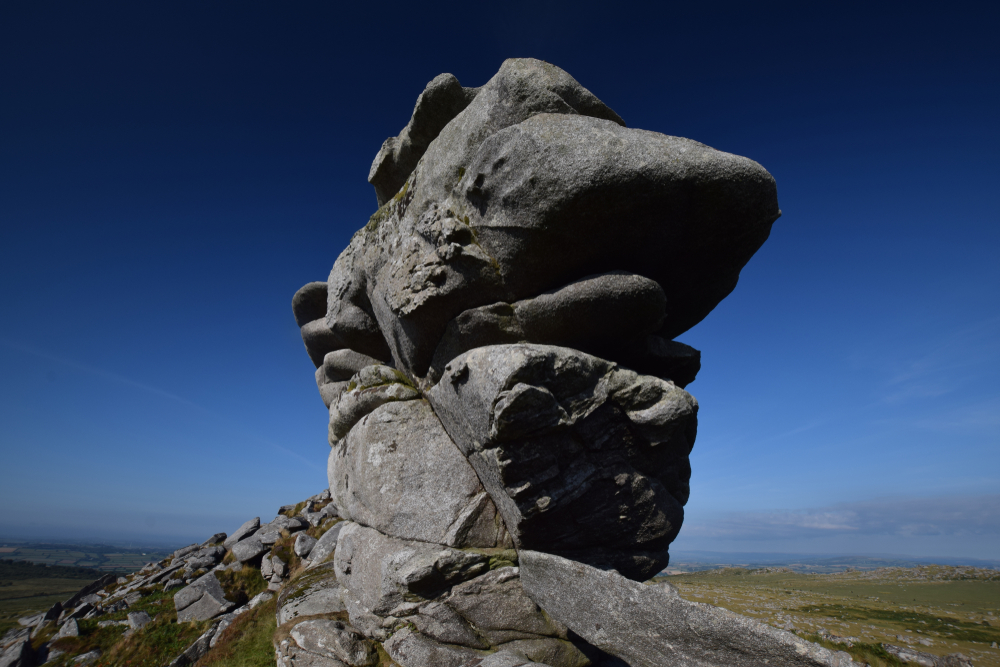 Polurrian Cove Beach
This stunning golden sand beach is definitely worth the effort to reach, lying between Mullion Harbour and Poldhu beach the breath-taking walk along the cliffs to it from either direction is a delight in itself. Polrruian is often overlooked in favour of Kynance cove a little further along the coast but the turquoise waters here are popular with those in the know for swimming and body-boarding all year round.
Roche Rock
The tiny medieval chapel perched on top of its black stony outcrop is like something out of a fantasy novel but surprisingly Roche Rock remains one of the lesser known treasures hiding in the Cornish countryside. Built in 1409 the hermitage has become the focus of many spooky myths and legends and is certainly an enigmatic place to explore. The climb to the top is not for the faint-hearted but offers a wonderful, picturesque view into the chapel ruin and onto the surrounding countryside.
Port Quin
Tucked away not far from the tourist hot-spot of Port Isaac it feels as if time has stood still in this delightful little cove. Port Quin is a perfect sheltered inlet on Cornwall's dramatic north coast. Now popular with paddle-boarders and kayakers legend has it that this was once a thriving fishing village until disaster stuck. It is said that the entire fishing fleet of the village and all its men were lost in one stormy night sometime in the early 19th century, though recent studies can find on real evidence of the event. Whatever its history this is a perfect place for a sunset walk or paddle.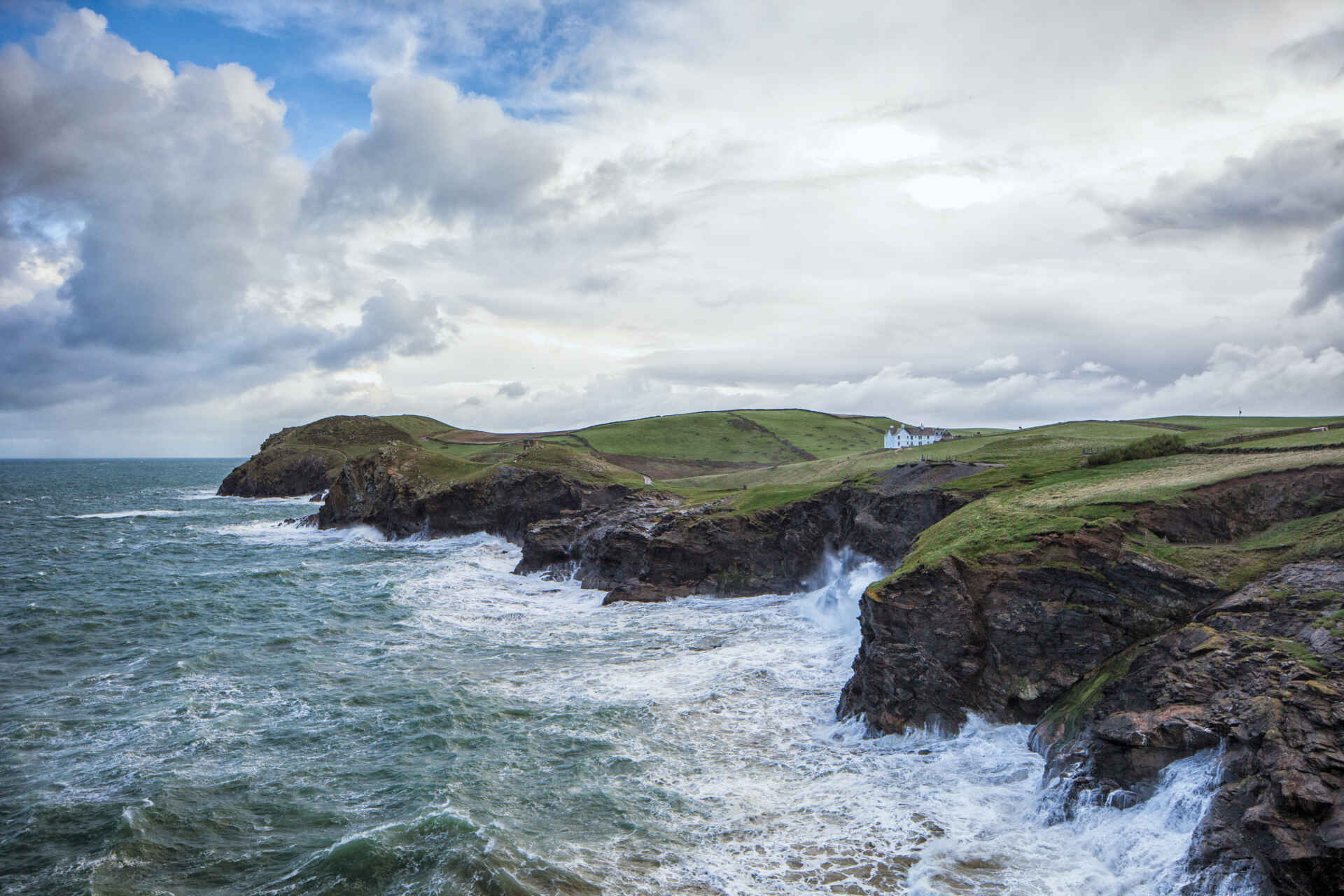 Gurnard's Head
This striking headland jutting out into the sea on the secluded Penwith coast is a favourite with walkers and bird watchers. Once the site of an Iron Age cliff fort this finger of land has always been a place of refuge and retreat both spiritually and physically. If you love the wild of the Cornish coast there are few places more utterly inspiring and intoxicating for the senses than Gurnard's Head.
St Loy Cove & Valley
Local tradition has it that St Loy is the first place in Cornwall where spring arrives and walking down through the lush sheltered woodland to this remote beach it is not hard to imagine why. St Loy is not a sandy beach, it is in fact covered with giant rounded granite boulders but it is the untouched isolation of this cove that is it attraction. Stories of pirates and shipwrecks abound and there was once a chapel and holy well hidden here above the reach of the crashing waves.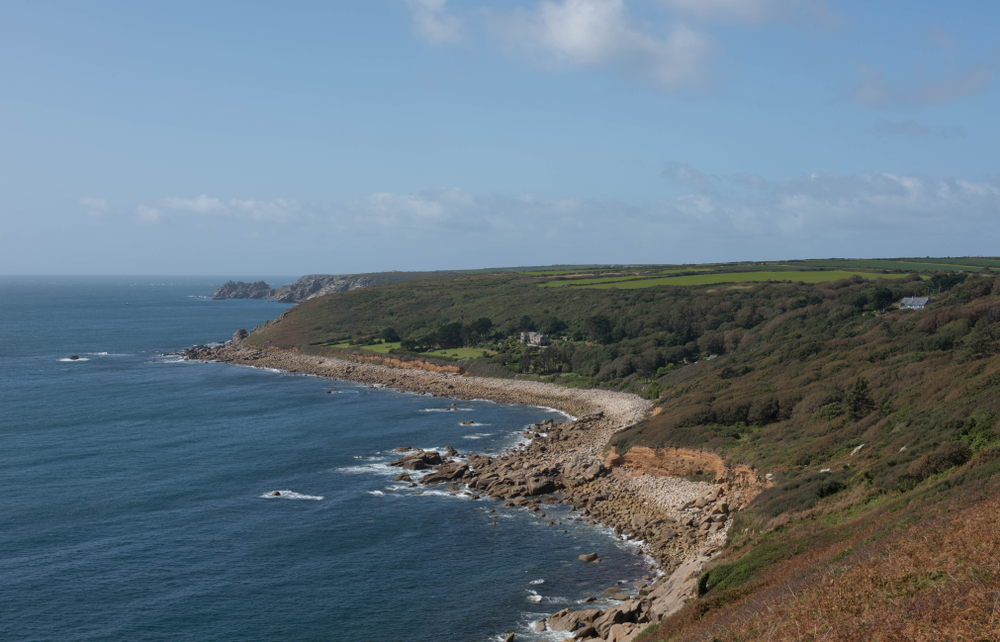 Bury Castle
This Iron Age hillfort may be a little bit of a trek to get to but the incredible panoramic views are your reward. Bury castle was built around 2000 years ago and is surrounded by 3m high ramparts and ditches, but perhaps most intriguing thing of all about this site is the legend that these earthworks are all that remains of one of the courts of King Arthur.