Cornwall has a long and illustrious tradition of outdoor entertainment. Our fabulous collection of innovative and exciting theatre groups will put on a show just about anywhere and the opportunity to perform in so many stunning al fresco locations also attracts touring companies here from across the UK and beyond!
So, as we all tentatively return to 'normal' after the past couple of years, what better way to get back into the swing of socialising than to take in one of this summer's outdoor theatre shows.
Here's some of our top picks for 2022 . . .
The Minack Theatre
The iconic Minack Theatre will be celebrating its 90th anniversary this year and as always is spoiling us with an assortment of truly wonderful entertainment. Seated in this unbeatable open air theatre space audiences can enjoy a exciting variety of performances (if they can take their eyes off the view!) from Shakespeare's 'The Tempest' and the Greek epic 'The Odyssey' to the comic opera 'The Pirates of Penzance' and Mozart's 'Don Giovanni' and much more!
This is probably Cornwall's most famous performance space and watching a show here is an experience like no other. Built into the cliff face above the stunning Porthcurno beach it was the brain-child of Rowena Cade who did much of the work herself by hand starting in 1932.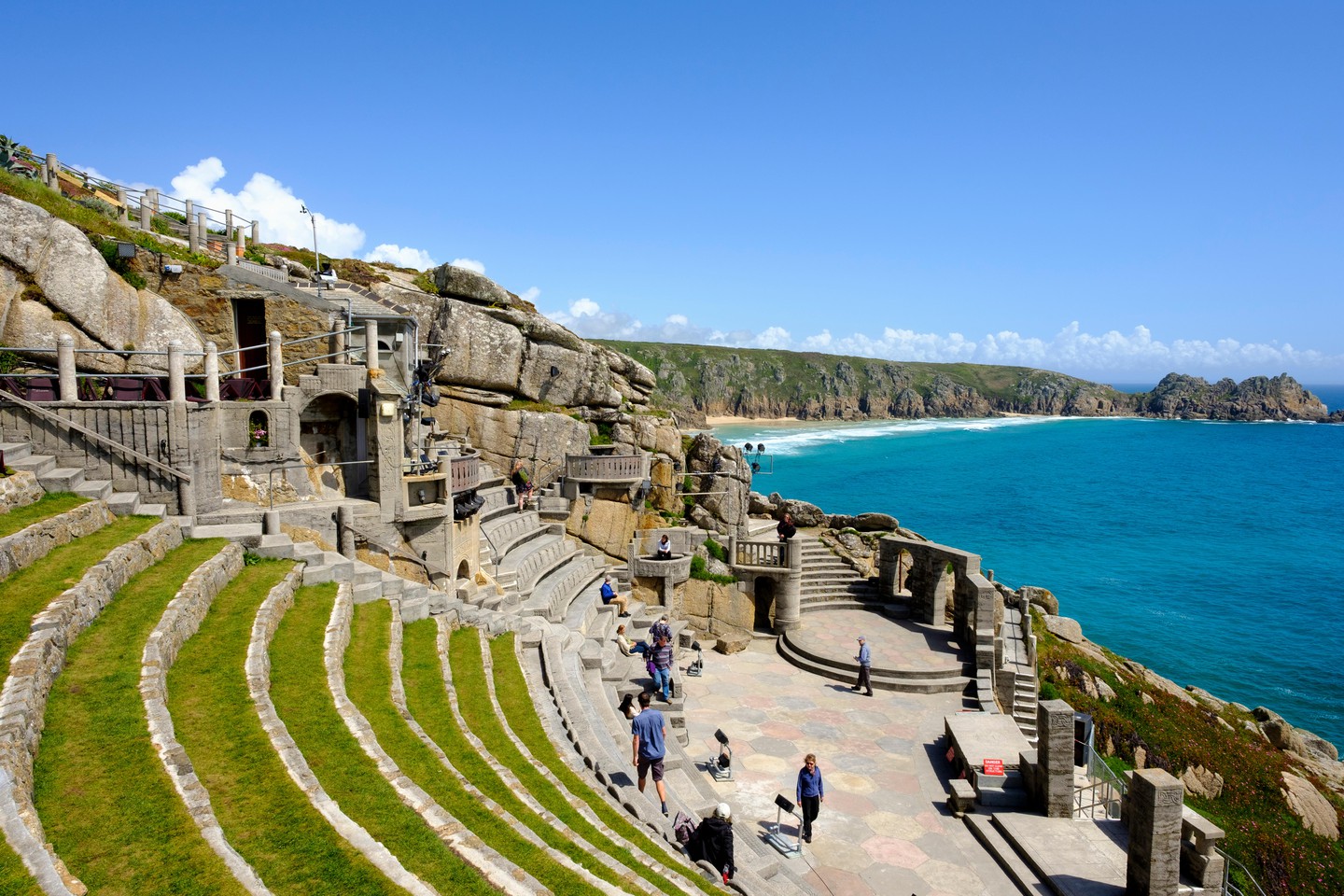 Penlee Park, Penzance
Tucked away in the heart of this seaside town Penlee Park Open Air Theatre has been entertaining crowds since 1948 and this season there are some 80 events planned. London's Globe Theatre's touring company will be preforming 'Julius Caesar', there are the ever popular 'Gin and Jazz' evenings and Fisherman Friends are also giving a concert.
Check out their website for a peep at this eclectic programme of events which also includes the family favourites, David Walliam's 'Awful Auntie' and Noel Coward's 'Blithe Spirit'.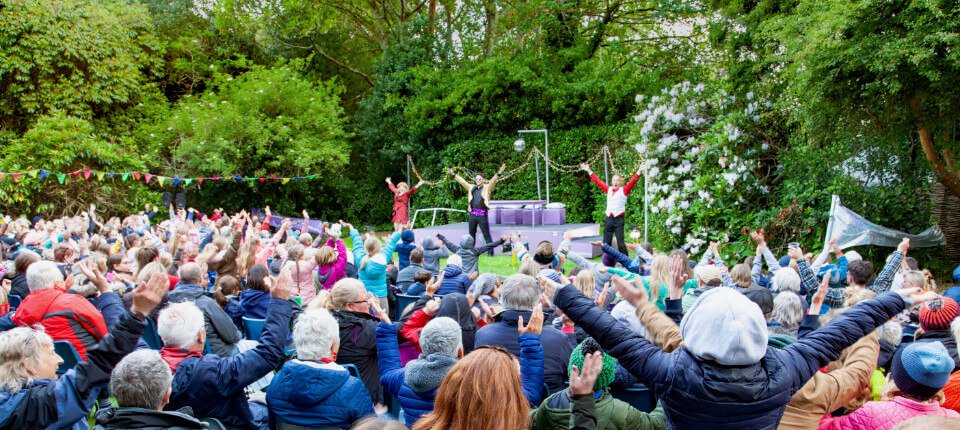 Miracle Theatre
This superb theatre group has been a firm favourite in Cornwall for many years now and can always be relied upon for exciting, innovative and captivating shows. This summer they will be touring Shakespeare's play 'King Lear' with Rosie Hughes in the kingly lead role.
Find them in a range of wild venues across Cornwall including Carn Marth quarry, St Agnes beacon, Enys Gardens in Penryn and The Island in St Ives. For tickets and more info go to their website.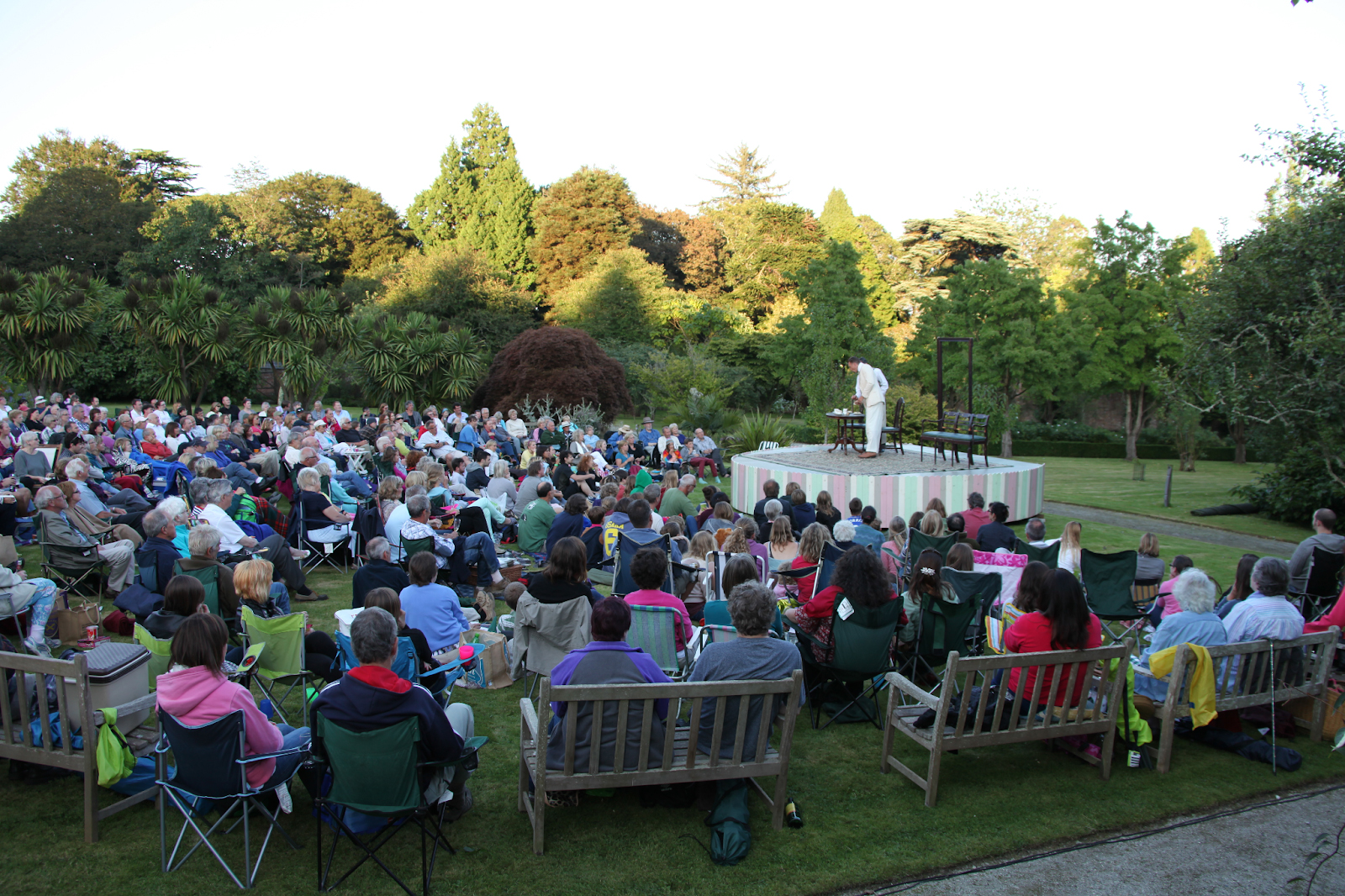 Bedruthan Hotel
In recent years on warm summer evenings the Bedruthan Hotel and Spa, near Mawgan Porth has welcomed audiences to its stunning cliff-top lawn for pop-up theatre performances.
This summer there is a delightful array of family-friendly shows including 'A Midsummer Night's Dream', 'Cinderella' and 'Rapunzel'. There will also be food stalls and a bar offering the finest in Cornish produce to sample while you watch the entertainment and the sun slowly set over the sea. Go to their website for more information.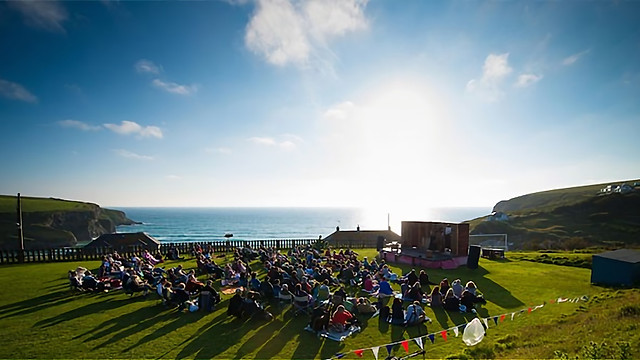 Trebah Gardens
This custom built entertainment space set within acres of beautiful tropical gardens can seat around 300 people and was first opened in 2013. The amphitheatre will be playing host to a whole range of productions in 2022 from small, local companies to internationally renowned entertainment.
Highlights include an evening of live music with Kernow Chamber Players performing sextets by Brahms and Boccherini and the same group will also be presenting a new-concept 'Richard III', with live music and sound-design accompaniment created by Cornish composer Harriet Petherick and directed by international Shakespeare specialist Tama Matheson. Later in the year you can also see the EM Forster classic 'A Room with a View' from the Bodkin Theatre Company. See their website for more exciting shows.