Surfer's Paradise: 7 of the Best Surfing Beaches in North Cornwall
Cornwall is famous for its surfing beaches and many of them are along the North Cornwall coast. Here are 7 of the best surfing beaches that have surf schools, great waves and superb scenery. You can also sample locally caught fresh seafood as you watch the sunset after a hard day's boarding.
1.   Fistral Beach, Newquay
We could not have a guide to the best surfing beaches in Cornwall without mentioning the world renowned Fistral Beach. This beach along with Watergate Bay is home to the International Surfing Centre and hosts the highly popular Boardmaster's surf and skateboarding festival each August. The beach is large and produces consistent waves making it the ideal place for learning how to surf as well as the surfing competitions that are staged here.
For beginners wanting to learn how to surf, there are 2-hour group taster sessions through to private 1:1 lessons, family lessons or lessons just for kids. All surfing lessons include equipment hire and fun is guaranteed.
Once you've had your fill of riding the waves, there's plenty of options for chilling out at the Fistral beach complex with surf shops, eating and drinking. Fistral beach is home to Rick Stein's Fistral restaurant offering fresh local fish and some more exotic dishes such as Goan Chicken Curry and Lamb Karahi if you fancy a little spice. There are various other dining options all set against the stunning Atlantic backdrop.
2.   Watergate Bay, Newquay
Just 4 miles north is the stunning Watergate Bay Beach, with over 2 miles of golden sand.
Surf-wise, Watergate Bay has the Extreme Academy for surfing lessons and other water sports lessons and equipment hire. This stretch of beach is popular with the 'Dawn Patrol' (surfing first thing in the morning).
Watergate Bay offers great surfing for beginners but also for more experienced surfers, especially at mid to high tide. The UK Pro Surf tour visits each May, bringing thousands of visitors, so get your accommodation booked in early.
Keep an eye on the waves with Watergate Bay's live web cam thanks to the Extreme Academy.
Watergate Bay has some cool hang-outs once you've had your fill of the waves. Watchful Mary is the perfect spot to take in the fabulous view, enjoy a few drinks or cocktails and great pizzas. The Beach Hut, right on the beach, serves the richest hot chocolate, fab burgers and seafood. For something a little more contemporary check out the Watergate Bay Hotel's brasserie. Zarcy's blends classic brasserie with local Cornish imagination.
Alternatively try the Pheonix pub and restaurant which serves traditional British cuisine and Mediterranean dishes.
3.   Crantock Beach, Newquay
Further south is the Big Green Surf School at Crantock Beach. Beginners can get surf, stand-up paddle boarding and bodyboarding lessons. Whilst Crantock may not produce the biggest, best waves, it is generally quieter than some of the other beaches and is therefore a good starter beach for beginner surfers. Not much in the way of refreshments here but you can grab a hot drink at Cargo Coffee.
4.   Holywell Bay Beach, Newquay
This beach is a huge sandy expanse, protected by enormous dunes. It's popular with beginners and long boarders and is generally not too crowded. Naturally, there is a surfing school Holywell Bay School of Surf offering group and private lessons. There's also a beach shop, takeaway and pub. Watch out for strong currents though.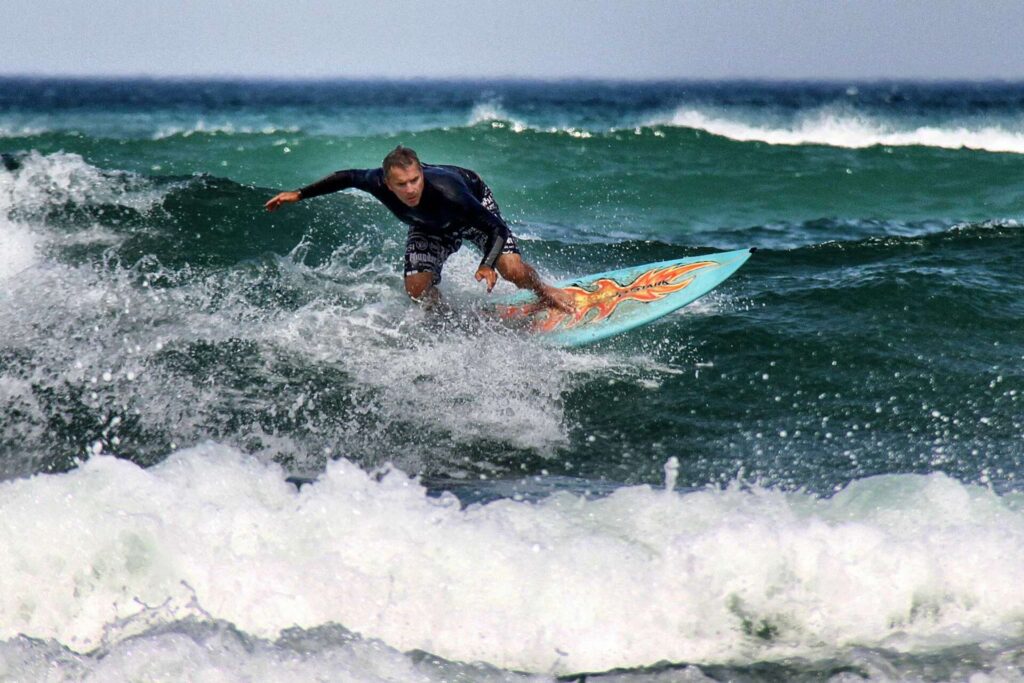 5.   Chapel Porth, St. Agnes
Chapel Porth beach, near St. Agnes, is also great for beginners, unless the swell is particularly large. It has been described as "epic" and can produce some of the best waves in the UK. There's a good beach café which overlooks the cove which has recently opened again after lockdown. It has the added benefit of being a dog-friendly beach all year round so is a popular destination for those with pooches.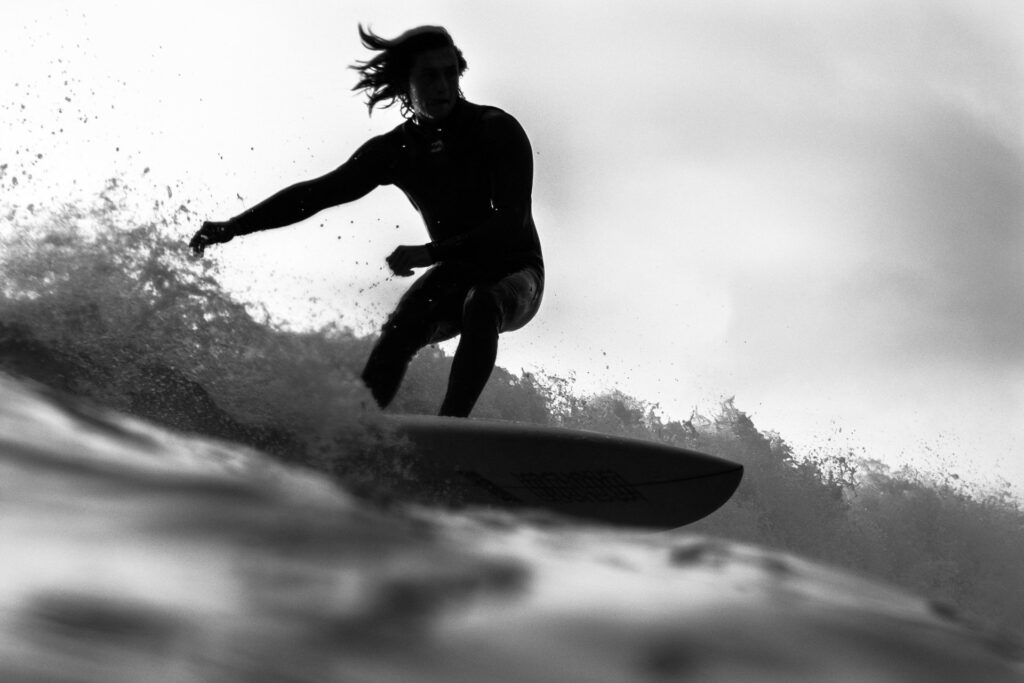 6.   Perranporth Beach, Perranporth
Another beach that's great for beginners and more seasoned surfers alike, Perranporth is a stunning 3 miles of golden sand. More experiences surfers can head to Droskyn Point at the southern end of the beach which can deliver some significant waves.
Perranporth beach extends right into the town of Perranporth along cliff road. There are numerous places to eat, drink and relax as well as two options for surfing lessons at Ticket To Ride Surf School and the Perranporth Surf School. There really is no excuse for not getting out on a board here.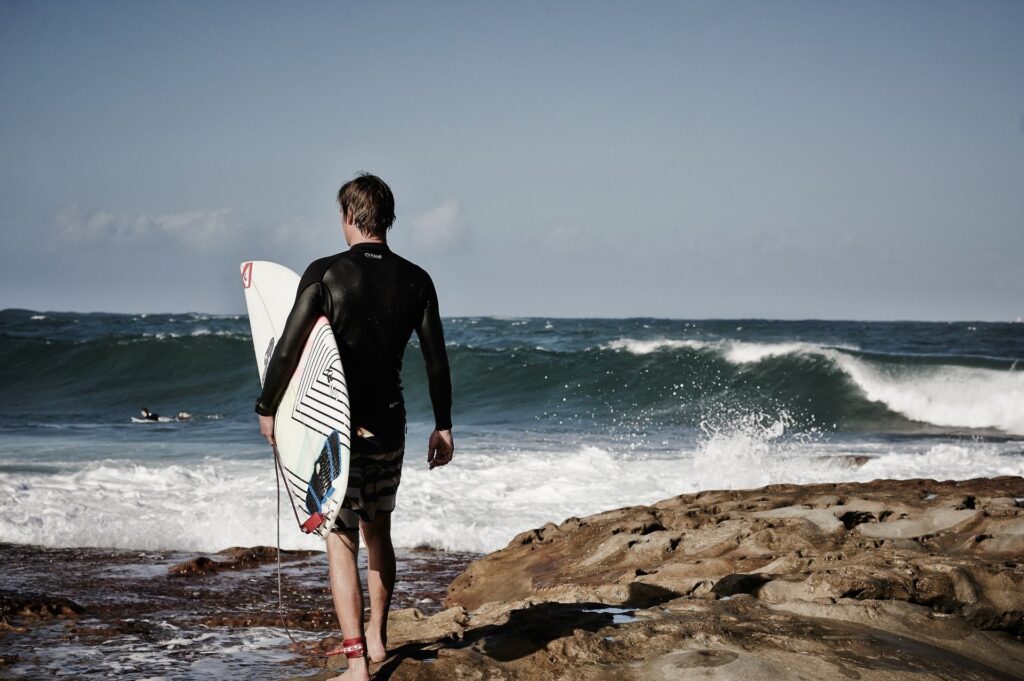 7.   Porthtowan, St. Agnes
Last, but in no way least, is Porthtowan beach, near St. Agnes, which is a haven for more experienced surfers. At high tide, waves can be quite fast and possibly too difficult for beginners. The beach itself is award winning and is located within an Area of Outstanding Natural Beauty, flanked by large dunes and cliffs – picture postcard material. For refreshment, visit the Blue Bar which offers stunning views, delicious dishes and live music and you can even get married here.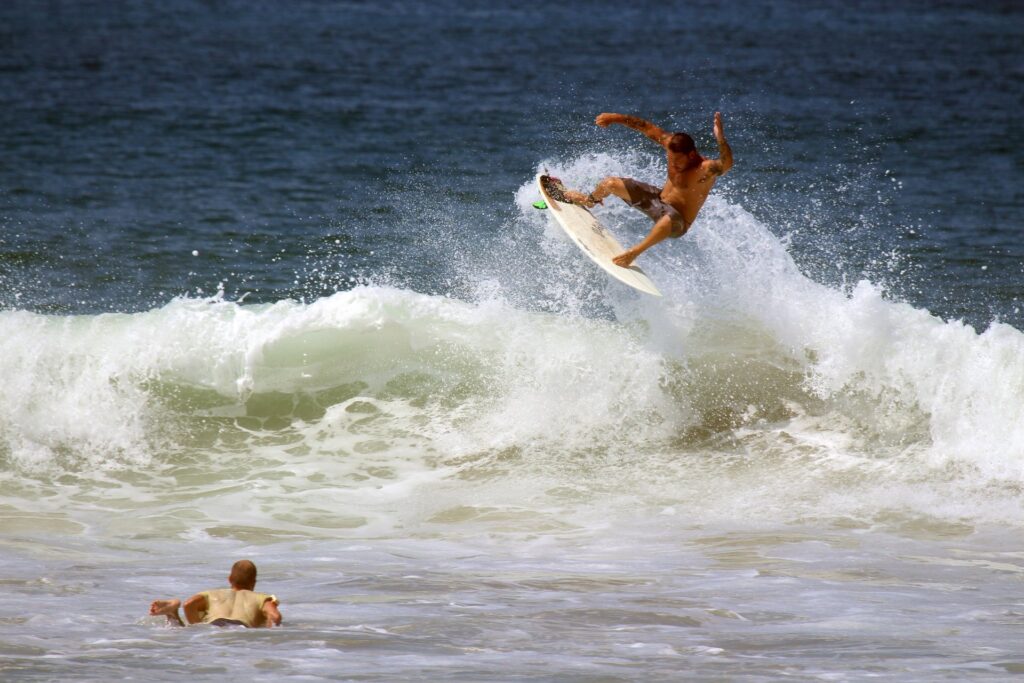 There are so many other great beaches for surfing we could mention along the North Cornwall coast, that this blog would end up as a very long read. We'd love to hear from you if you think there are other surfing beaches we should include.