If you're a seasoned surfer looking for a challenge, or an enthusiast who just wants to get off the beaten track, Cornwall has a beach for you. Here is our pick of the county's ultimate surf spots.
Fistral Beach, Newquay
Widely recognised as one of the UK's best surfing destinations, Fistral Beach is also one of the busiest. With waves reaching an incredible 8 feet, it's a thrilling spectacle that attracts both surfers and wide-mouthed tourists throughout the summer.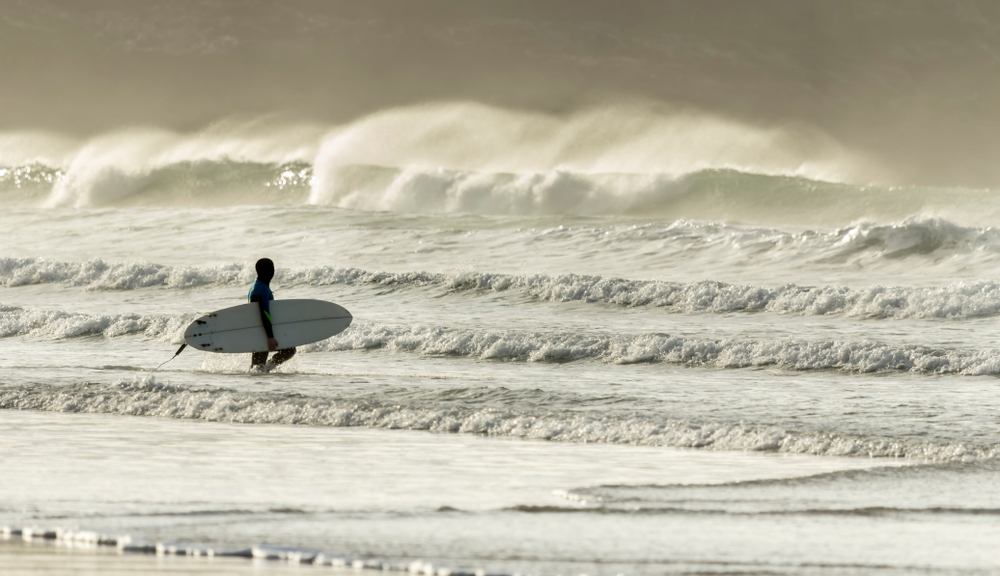 Millook Haven, near Bude
Backed by imposing cliffs, Millook Haven catches the best of the westerly winds, which throw up big waves and make it a favourite with experienced surfers. Despite gorgeous turquoise waters, the pebble and shingle beach means it isn't a popular spot for sunbathers.
Chapel Porth, St Agnes
Fast, powerful waves await you at this National Trust beach known for reliable surfing all year round. Chapel Porth has history dating back to the earliest days of British surfing at the beginning of the 20th century. Each year it plays host to the World Bellyboard Championships, celebrating a retro style of surfing that requires participants to use 4 foot wooden boards and forgo wetsuits. Cheerful swimsuits and flowery swim caps are actively encouraged.
Portreath
A beach of two halves. On one side is a wide sandy beach popular with families and beginners, on the other you'll find the serious surfers and bodyboarders. They come to ride the fearsome Vortex, a hollow reef break which peels off the harbour wall. Definitely not for the faint hearted.
Diggory's Island
It's not so much the waves that scare less hardcore surfers away from Diggory's Island, but its sheer inaccessibility. Situated a little way north of the stunning Bedruthan Steps, access is by 150 steep steps. Make sure to check the tide times before you begin your descent, as the best time to surf is at low tide – you don't want to do that climb for nothing!
Porthleven Harbour
Unlike the north coast, Cornwall's southern waters don't have the power of the Atlantic on their side, but you'll still find some of the most powerful breaks in UK waters at Porthleven harbour. This location is famous for fast right handers which break in the mouth of the harbour and offer air drops and hollows. Not only are the waves big at Porthleven, but you'll have to contend with a treacherous barnacle blistered reef. Waves are created under different conditions to those in Atlantic waters, so beaches like Porthleven are a good bet when the north coast surf isn't offering up the goods.
Crooklets Beach near Bude
Another rocky spot for super surfers. Visit at high tide and you'll be able to catch and ride massive hollow waves. The surf here is so good (and rocky) that Crooklets Beach has been dubbed the 'Bondi Beach of Britain'.