With Cornwall such a popular foodie destination, securing a table in the very best restaurants can be something of a challenge. But there is another way of enjoying fine dining without even having to step out of your front door. Since 2016, Charlestown-based chef Hannah Dome has been cooking bespoke, high quality meals from the best local ingredients in clients' private kitchens. She spoke to us about her fascinating journey from London restaurateur to carving out a niche in the South West.
What exactly does the Cornwall Private Chef do?
I go to people's houses, take over their kitchen and cook them delicious, amazing meals – whatever they fancy! I use all the local suppliers that I've built relationships with over the years, so I get my fish from Mevagissy off the day boats and visit Padstow Kitchen Garden for my zucchini flowers… it just works really well.
Tell us about your career before moving to Cornwall…
I left school and worked in a bakery, then did a diploma in international culinary arts and won international catering Student of the Year. I went from the Marriott in Grosvenor Square to Harrods' food hall, cooking the Viennoiseries (baked goods). Then I opened a restaurant with Alex Mackay, who works with Delia Smith now, and he encouraged me to come out of the pastry section and do what he liked to call proper cooking! After that, I worked at a small restaurant in Chiswick which I loved because we could create dishes and order straight from the markets. That got me passionate about cooking with fresh local ingredients.
How did you move from top flight chefing in London to Cornwall?
In 2006, my now-husband's parents retired here and they said to us, 'how about coming down for the summer?' So we left London with a small bag and never came back! My first job was at Watergate Bay Hotel, then I left to work at No 6 in Padstow where I took on the pastry section. I got poached by (Jamie Oliver's) Fifteen in 2008 and did nine years there. It was such a good experience – we had the best ingredients, the best views and I got to look at the beach everyday and cook.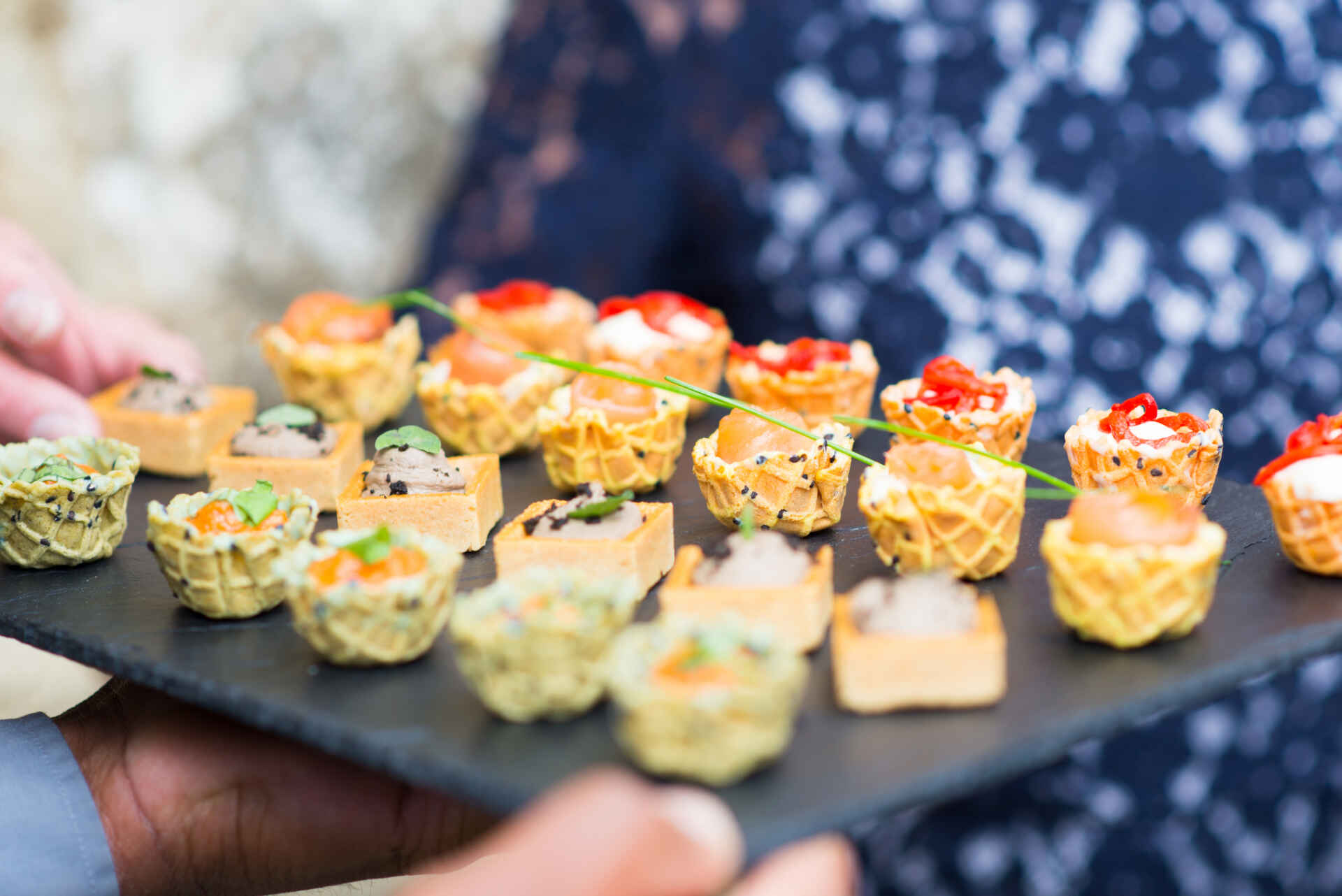 What was your next move?
In 2016 I thought, 'I've been doing this for nine years, I need to do something else'. So I set up my freelance business, helping all my friends in their restaurants. This evolved into private catering and I've expanded since then, cooking mainly in St Mawes, Rock and Padstow.
And now you're running cookery classes as well…
Yes, particularly in the winter when the weather's not so good for the beach. We've had pizza workshops, local beer tastings, cocktail making classes and chocolate workshops. They get to cook and then eat what they've cooked for dinner, so it kills two birds with one stone.
Why do you love Cornwall so much?
Who can't love Cornwall? It's the best place to be – you've got all the beaches and the outdoor spaces and the people are really genuine. On the professional side, I'm cooking with the best produce, straight off the boat to my clients. It makes my job easy. I'm still passionate about what I do after all these years because it's in Cornwall.